A program for aspiring, emerging and independent choreographers ​in need of studio space.
---
---
Meet Our Residency Choreographers
​(Fall 2017 Session)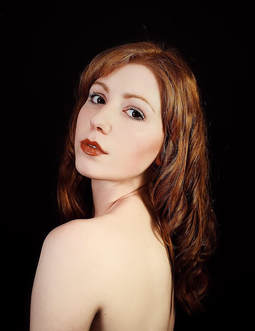 Dana Alsamsam
found her voice as a choreographer in the Vernon Hills High School modern dance program through improvisation, process based creation and her instructors Margi Cole and Erin Jaffe. During her time at
DePaul University, Dana held the position of president for DePaul Dance Company creating many new works and artistic directing shows at various venues in Chicago. In 2015, she began working with Lin Kahn in the MusicDance Ensemble, performing modern dance pieces to live music and had the honor of collaborating with Miriam Engel, artistic director of Jerusalem's Angela Dance Company as a soloist in a new work. Since then, she has choreographed, directed and performed her first evening length work, 22 A Million. She has also had the honor of performing with Ascendence Dance Chicago and participating in a new work by Oscar Ramos during DanceWorks Chicago's summer program.
---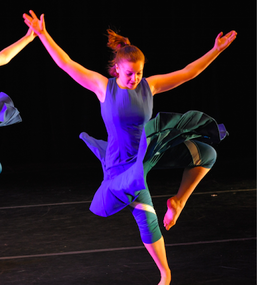 Angela Cole
is a dance artist, teacher, and choreographer based in Providence, RI. She received her BA in Dance and Performance Studies from Roger Williams University and is a recipient of the Kelli Wike Davis Outstanding Achievement in Dance Award.
She has performed and choreographed for
Southern Vermont Dance Festival, 30-30-30 at Dixon Place NYC, Amorphous Dance Collective in the AS220 Modern Movements Festival, and the Museum of Fine Arts Sound Bites Series in Boston. She has recently performed choreography by New England-based artists including Meghan Carmichael, Cathy Nicoli, and Ellen Oliver. In addition, she is a 2017 Artist in Residence at Bearnstow, Maine. Angela is the co-founder of Converse Dance, a contemporary dance company with collaborator Ellen Oliver.
---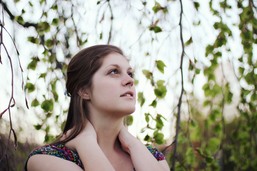 Eliza Kenney is a Boston-based dancer and choreographer, who explores the various ways that movement can facilitate healing. She holds a Bachelor of Arts in Dance and Movement Studies from Hamilton College, where she studied with Elaine Heekin, Bruce Walczyk, Kirsten Howard, and Lindsey LaFountain. Additionally, Eliza took a workshop intensive with Linni Deihl, DMT, in the winter of 2015, where she studied the Marian Chace and Mary Whitehouse techniques of movement therapy. Eliza has choreographed and presented work at Hamilton that stems from her own healing narrative, and emphasizes the emotional engagement of the audience. Eliza currently dances with Neoteric Dance Collaborative in Portsmouth, NH, and is thrilled to be making her professional choreographic debut with the OnStage Residency Program. Photo by Victoria Lin.
---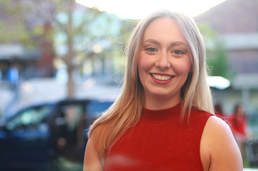 Katie Logan graduated from Boston University, where she studied Psychology and Dance. Throughout college, she performed for Dance Theatre Group under the direction of Micki Taylor-Pinney, and choreographed for the group as a student and alumna guest artist. She has also choreographed and performed solos for Motion Art at BU and the Green Street Studios Showcase. Katie continues to dance in the greater Boston area, most notably with OnStage | Repertory, Nozama Dance Collective, and Paradise Lost.
---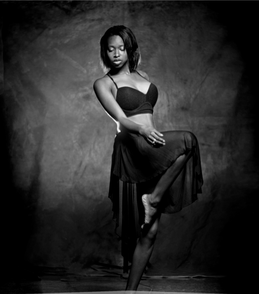 Ellice Patterson is the Founder and Director of Abilities Dance, a Boston-based physically integrated dance company. The concept started 7 years ago when she had a spinal operation that left her relearning how to dance. In the process, she attended Urbanity Summer Intensive and attended and choreographed in Bates Dance Festival. Outside of Abilities Dance's shows, her choreography has appeared in Third Life Choreographer Series, Green St. Studio's SEEDS showcase, Green St. Studio's Garage Festival, and Boston Contemporary Dance Festival. She also earned her Bachelors of Arts in Biological Sciences from Wellesley College and her Masters of Science in Management Studies from Boston University Questrom School of Business. Her work in Abilities is modern focused with an adaptive twist so that dance is accessible to all.
---
---
The
[OnStage Residency]
Program is designed for independent choreographers or small dance companies who do not have their own studio space in which to create new work. If selected for the program, choreographers will receive 16 hours of free rehearsal space at OnStage Dance Company, culminating in an In-Studio Showcase that is open to the public. The informal showcase will feature a pre-event reception and a post-show Q&A with the artists and audience. (A curatorial team may also select one or more pieces to be re-staged for a formal concert at a later date.)
Each choreographer will be assigned a 2-hour time slot for eight weeks.
Choreographers may use their own dancers, or may select dancers during an Open Call Audition that will be held at OnStage.
Proposals will be accepted for any style of dance and works should be no more than 7 minutes in length.
Proposed works/ideas must be brand new and never presented in any previous showcase or performance.
There is a $10 application fee per submission. Applications will not be considered until fee is submitted.
Choreographers will be notified via email if they have been accepted into the [OnStage Residency] Program.
All questions should be directed to Jennifer Crowell-Kuhnberg via e-mail at info@onstagedanceco.com
---
Past Residency Choreographers

Winter 2017:
Alexander Davis (Modern/Improv/Ballet)

Jimika Mehta (Bollywood)

Alexandria Nunweiler (Modern/Ballet)

Ellen Oliver and Dylan Eldredge Fitzwater (Modern)

Alysen Vilhena (Disco)

Summer 2016:
Evolve Dynamicz (Contemporary)
Sarai Warsoff (Modern)

Spring 2016:
Heather Brown (Contemporary/Modern)
​Anne Whitehead (Tap)
Sarah Craver (Modern/Ballet)​

Submit Residency Application Fee ($10.00)
​Via Paypal (donate link below) or Venmo@OnStage